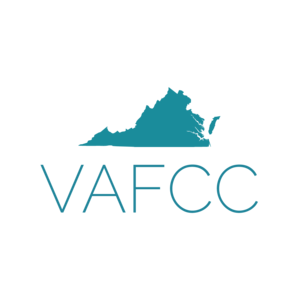 VAFCC Regional Workshop: Federal and State Health Care Policy - The Impact on Free Clinics
Saturday, March 10, 2018 at 10:00 AM
10:00 am Federal Health Care Policy with Nicole Lamoureux
12:00 am Lunch (provided)
12:45 pm Virginia General Assembly Session Overview with Linda Wilkinson
3:00 pm Closing

Harbour View
13200 Marina Way, Woodbridge, VA 22191

Attire: Business Casual
Tickets
Description
VAFCC 2018 Regional Workshop Series
Federal and State Health Care Policy - The Impact on Free Clinics
Health care policy continues to change as well as do the perspective of our elected officials and their plans on how to address health care in the United States.  This workshop will discuss how health care is changing at the federal level and what impact these changes can have on free clinics, nonprofits and uninsured, low-income Americans. We will also discuss the outcomes and impacts of the 2018 General Assembly Session.
Lunch will be provided. 
This workshop is open to both free clinic staff and volunteers and board members.
_____________________________________________________________________
About the presenters:
Nicole Lamoureux, CEO
National Association of Free and Charitable Clinics
Nicole is a Chief Executive Officer who works daily with the National Association of Free and Charitable Clinics and its 1,200 member organizations to advance the mission of ensuring the medically underserved have access to affordable, quality health care.
Nicole believes we all have the capability to make the world a better place, that health care is a right and not a privilege, that our country must start putting people over politics, and that together we should make sure all people, regardless of their age, sex, income, education, ethnicity, color of skin, religion, sexual orientation, or identity deserve to be treated with respect and dignity.
Nicole has testified before Congress, is a regular TV commentator, and has published numerous articles on the important role of America's safety net and charitable care providers.
Nicole was named by the Nonprofit Times as one of the top 50 Most Influential and Powerful Non-Profit Executives in the USA. She received the Center of Non-Profit EXCEL Award for excellence in Executive Non-Profit Leadership. Nicole holds a Master's Degree in American Government and a Bachelor of Arts Degree in Politics from The Catholic University of America and she resides in Alexandria, Virginia with her husband Mark.
Linda D. Wilkinson, MPA, CEO
Virginia Association of Free & Charitable Clinics
Linda is the CEO of the Virginia Association of Free & Charitable Clinics, Inc. (VAFCC). She represents 60 member clinics who provide a variety of health services to nearly 60,000 patients in the Commonwealth of Virginia.  Prior to joining VAFCC, Linda applied her Political Science degree as a staff member for a former governor, a former Attorney General and a former legislator along with numerous campaigns. As Director of Government Relations for the law firm of Mezzullo & McCandlish she served as a lobbyist for the health care industry. Linda's passion for the nonprofit sector developed when she became the inaugural Director of Success by 6 (an early intervention initiative of United Way). She applied her knowledge of health care and government to help grow the initiative into the 4th largest program of its type in the United States. For her efforts, Linda was acknowledged as Outstanding Young Professional by the Business & Professional Women's Association and received the President's Award for Community Service by the Junior League of Richmond. Linda is a proud alumna of Randolph-Macon College and Virginia Commonwealth University where she earned a Masters of Public Administration with a Concentration in Nonprofit Management from the L. Douglas Wilder School of Public Policy.
Rules & Restrictions
No refunds available, but tickets can be transferred to another participant.
About Us
Virginia Association of Free & Charitable Clinics
The mission of the VAFCC is to support and advocate for our member clinics so that Virginia's underserved have access to quality care.
The Venue
Harbour View
13200 Marina Way, Woodbridge, VA 22191
Notify Me
Notify Me When An Event I Like Is Added to the Calendar-
click here
Edit My Notification Preferences -
click here