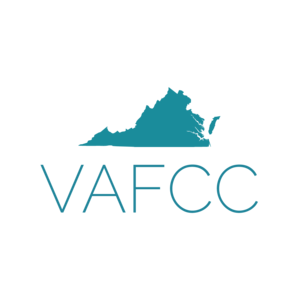 VAFCC Regional Workshop: Data Management Practices
Friday, February 23, 2018
10:00 am Welcome and Introductions
10:15 am Review of VAFCC Data Initiative with Data Blueprint
12:30 pm Lunch (provided)
1:00 pm Data Management in a Free Clinic Setting - Discussion facilitated Rachel Sposito, FNP
3:00 pm Workshop Concludes

Embassy Suites by Hilton Richmond
2925 Emerywood Parkway, Richmond, VA 23294

Attire: Business Casual
Description
VAFCC 2017- 2018 Regional Workshop Series
VAFCC member clinic staff and volunteers are invited to learn about VAFCC's Data Initiative as well as have a discussion with their peers about their own data management practices and electronic health records.
Morning Session:
VAFCC Data Initiative Overview
Presented by Mike Oglivie, Data Blueprint
Learn about the findings of Data Blueprint working with a sample of VAFCC Member Clinics to learn about data collection processes, and Data Blueprint's recommendations to help VAFCC and Member Clinics to more efficiently and effectively collect and communicate data with community stakeholders.
Afternoon Session:
Data Management in a Free Clinic Setting
Facilitated by Rachel Sposito, FNP, Loudoun Free Clinic
While we know data can tell a story to funders and stakeholders about your clinic's positive impact on the community and your patients' health, collecting and reporting on that data can be a challenging or time-consuming. Technology gaps in your organzation, electronic health records and the differing reporting requests from funders can contribute to challenges in collecting and reporting data. Join us for a discussion with your peers to share ideas regarding data management practices at your clinic.
This workshop is open to all clinic staff and volunteers.
Lunch will be provided.
__________________________________________________________________
About the presenters:
Mike Ogilvie, Data Blueprint
Mike Ogilvie is a data consultant with Data Blueprint. He has been working in data development and data management consulting for 18 years. He has worked with clients across a variety of industries including state, local, and federal government agencies; healthcare insurance, mortgage insurance, non-profit, and startups. Most of his projects are very similar to this project for VAFCC - a discovery and technical perspective on data and data practices for analysis and recommendations for improved systems.
Rachel Sposito, FNP, Loudoun Free Clinic
Rachel Sposito is a Family Nurse Practitioner, certified by the American Academy of Nurse Practitioners. Over her 15-year tenure in the healthcare field, she has been afforded the opportunity to work in every aspect of the patient experience and across multiple settings. She obtained her Bachelors of Science in Nursing from Georgia College and State University in 2006. In 2008, she returned to her Alma Mater and obtained a Master's of Science in Nursing in 2011. She is currently pursuing a Doctorate of Nursing Practice degree through the University of Alabama at Birmingham.
She currently serves as the Director of Clinical Operations for the Loudoun Free Clinic, a nonprofit healthcare organization serving the uninsured residents of Loudoun County. In addition to direct patient management, her role includes clinical program development with providers, universities, and community partners with the goal of maximizing the healthcare delivery system for the patients of LFC.
Rachel has also been a patient and learned the true value of effective healthcare access, delivery and patient advocacy. Her life and career experiences have continued to reinforce her passion and dedication to advocate for vulnerable populations while applying national standards and professional benchmarks amidst the unique challenges of a charitable clinic setting.
About Us
Virginia Association of Free & Charitable Clinics
The mission of the VAFCC is to support and advocate for our member clinics so that Virginia's underserved have access to quality care.
The Venue
Embassy Suites by Hilton Richmond
2925 Emerywood Parkway, Richmond, VA 23294
Notify Me
Notify Me When An Event I Like Is Added to the Calendar-
click here
Edit My Notification Preferences -
click here