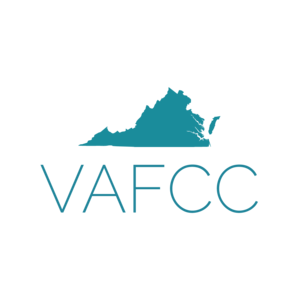 VAFCC Regional Workshop: Developing Volunteers & Staff to Advance Your Mission/Self-Care for Staff & Volunteers
Friday, March 09, 2018 at 10:00 AM
10:00 am Developing your Staff and Volunteers wtih Tom Morley
12:00 am Lunch (provided)
1:00 pm Yoga and Mindfulness with Lisha Reynolds
3:00 pm Closing

Habour View
13200 Marina Way, Woodbridge, VA 22191

Attire: Casual Attire
Tickets
Description
VAFCC 2018 Regional Workshop Series
This two-part workshop will explore how staff and volunteers can be developed to advance the mission of your organization while also discussing the role of practicing as it relates to the personal health of staff and volunteers as well the clinic's organizational health.
Morning Session:
Developing Volunteers and Staff
Who does your organization need to meet its mission?  Are these key individuals already on staff but need more training, or do you not have these individuals on staff yet and are unsure where to find them?  This workshop will discuss how to access your organization's needs, and discover how you develop your current staff and volunteers to be who your organization needs as well as how to attract and retain top talent.
Afternoon Session:
Self-Care and Stress Management Strategies
Learn simple yet powerful strategies to help you effectively manage your stress levels and take better care of yourself and others through the practice of yoga. During this session, you will learn how to quiet the mind using guided awareness techniques, how to use the breath to achieve relaxation, and how to increase strength, flexibility and reduce stress. 
We will also have a discussion, facilitated by Lakesha Roney and Ari Laoch, both from Health Brigade, to discuss stress as individuals and as part of a team, and how you can help your coworkers and fellow volunteers cope with stress in healthy and productive ways.
Please dress comfortably and be ready to move and actively participate. 
Lunch will be provided. 
No prior knowledge of yoga is required. All moves can be modified for multiple skill levels and abilities.
_________________________________________________________________________
About the presenters:
Tom Morley, 

Founder, Snowflake LLC
Tom launched Snowflake LLC with over 18 years of professional experience advising and supporting more than 50 clients across sectors, in the US and abroad. His expertise is in strategic planning, market strategies, human capital, and organizational design. Tom spent more than 13 years with Deloitte and BearingPoint, serving as the former's Federal Organization Strategies Service Offering Leader as well as in other senior management and subject matter expert roles. He has worked with a diverse set of clients such as OPEC, Loudoun Habitat for Humanity, ProEventa, Inc., ATF, St. Charles Health System, PAHO, the US Forest Service, the US Navy, the US Air Force, TSA, and many others. Tom earned his M.A. from the University of Maryland, and his B.A. from the University of Delaware.
Lisha Reynolds, RYT 200
Lisha began her journey as a Svaroopa yoga student several years ago. After attending her first class, she immediately recognized a change in herself and know that this practice would be transformative. As her own practice deepened, she knew she wanted to share it with others. Her style of teaching deeply honors and respects the fact that each student is on their own unique journey of inner discovery. She believes in the healing power of knowing one's true self and shares this passion with her students.  
Rules & Restrictions
No refunds available, but tickets can be transferred to another participant.
About Us
Virginia Association of Free & Charitable Clinics
The mission of the VAFCC is to support and advocate for our member clinics so that Virginia's underserved have access to quality care.
The Venue
Habour View
13200 Marina Way, Woodbridge, VA 22191
Notify Me
Notify Me When An Event I Like Is Added to the Calendar-
click here
Edit My Notification Preferences -
click here