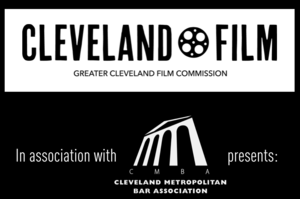 GCFC & CMBA Presents: FILM-FRIENDLY VENDOR WORKSHOP
Thursday, July 20, 2017 at 8:00 AM
Workshop is from 8:00 AM - 11:00 AM
Cleveland Metropolitan Bar Association Auditorium
1375 East 9th St., Cleveland, OH 44114

Attire: Casual Attire
Tickets
Description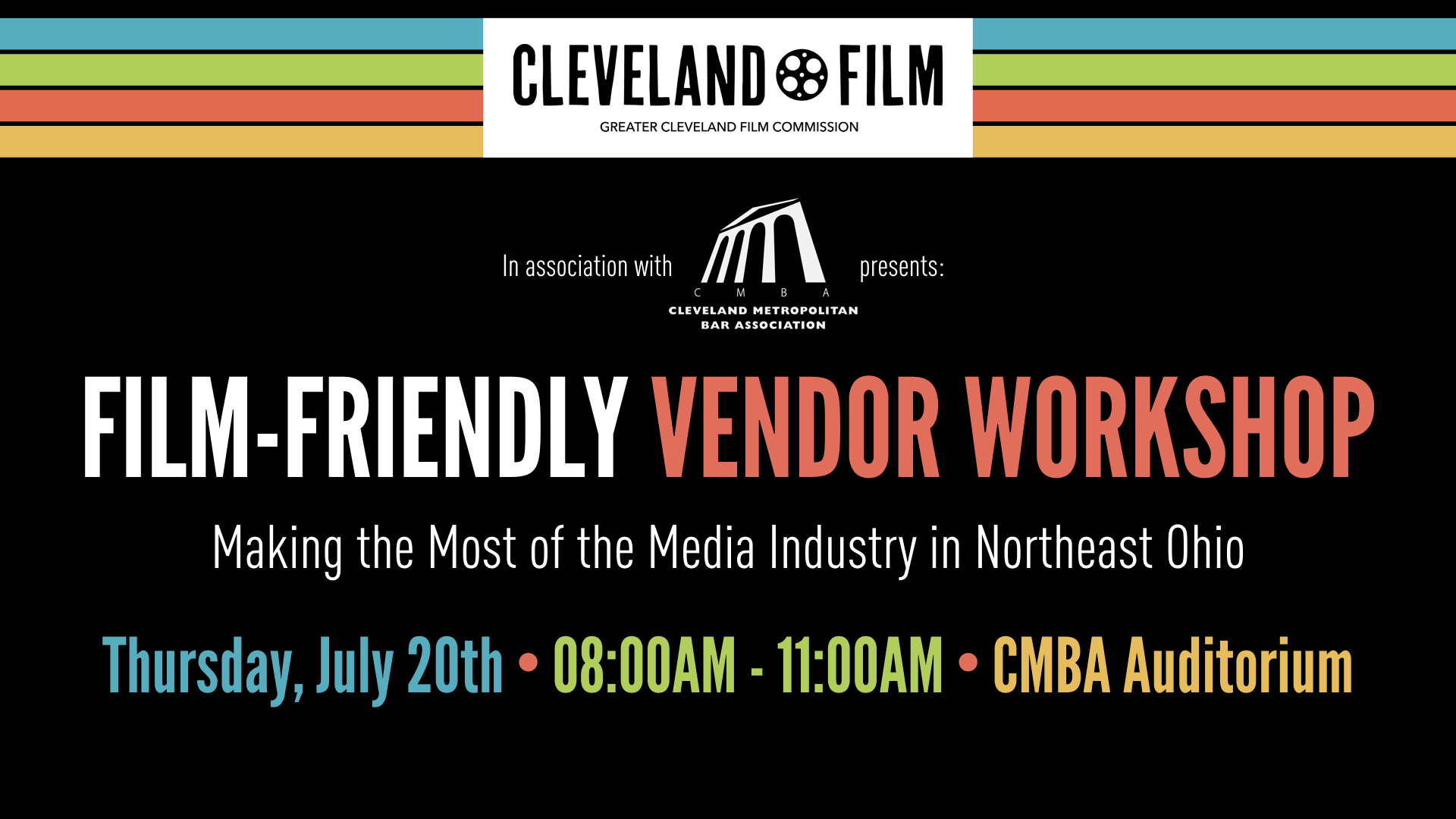 When "The Fate of the Furious" roared in to town, it engaged 200 Ohio businesses during production on its way to making over $1 billion worldwide. That's just what one movie can do.

We invite all current and aspiring vendors to the Media Production industry in Northeast Ohio to attend our:
 
FILM-FRIENDLY VENDOR SEMINAR

Thursday, July 20, 2017
8:00AM - 11:00AM
Cleveland Metropolitan Bar Association Auditorium
One Cleveland Center
1375 East 9th St.
Cleveland, OH 44114
(parking garage attached)

Join us for networking over coffee and bagels, followed by a presentation explaining the particulars, peculiars and best practices associated with working with film and other media, an update on Ohio's Motion Picture Tax Incentive, and a review of the benefits of a GCFC Vendor Membership-included in the price of admission and good for 1 year.

Registration is $100 and includes a one(1) year membership to GCFC; the benefits of which include awesome GCFC Swag, pre-sale opportunities to our events, and 2 tickets to one Community Screening (advanced screenings courtesy of our partners Allied Integrated Marketing and The Owens Group) as well as recognition as a GCFC Vendor Member.

For more information or questions, contact Laura Stringer at lstringer@clevelandfilm.com.
---
ABOUT GCFC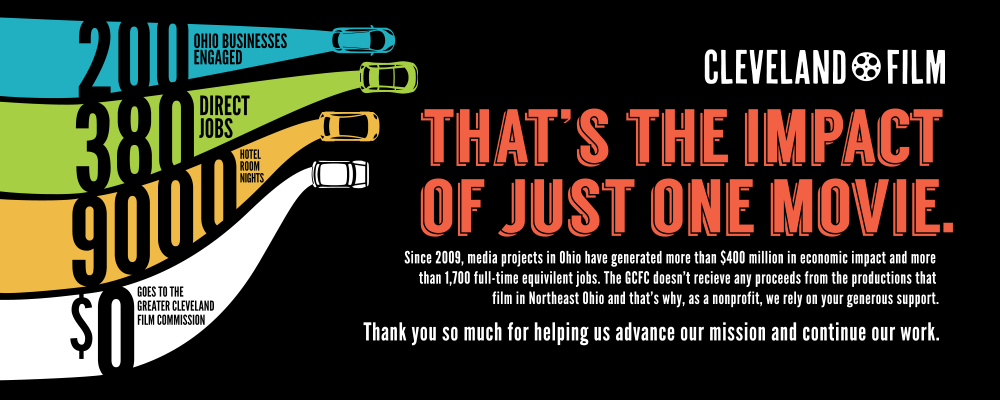 GCFC is the only non-profit dedicated to bringing jobs and economic impact to Northeast Ohio through the growth of a sustainable media production industry. We work every day to advocate for policies that will benefit this industry in Ohio, attract productions of all kinds (movie, tv, commercial, video game) to the region and provide workforce development programs to equip local crews and vendors with the tools designed to meet the needs of visiting filmmakers.

Our organization was instrumental in the founding of Cleveland State University's new School of Film, Television, and Interactive Media, which will be the first of its kind in Ohio when it opens in Fall 2017.

We do not receive any funding from the productions that we bring to town, and rely solely on donations from community partners, local businesses and people like you.

Join our team in supporting the continued growth of the media industry in Northeast Oho by becoming a GCFC Member today!
 
FACEBOOK          TWITTER          LINKEDIN        INSTAGRAM
Rules & Restrictions
Please email Seema at sjayaswal@clevelandfilm.com for any refund requests.
About Us
Greater Cleveland Film Commission
VISION: Achieve increased economic development in Northeast Ohio by using the artistic and culturally enriching activities of film and other media production to strengthen the workforce, support the media production industry and attract media production to the region.
MISSION: Promote the increase of media production in Northeast Ohio using effective strategies for attraction and workforce development including building an artistic infrastructure through film.
The Venue
Cleveland Metropolitan Bar Association Auditorium
1375 East 9th St., Cleveland, OH 44114 More »
Notify Me
Notify Me When An Event I Like Is Added to the Calendar-
click here
Edit My Notification Preferences -
click here
Sponsored by
Greater Cleveland Film Commission and Cleveland Metropolitan Bar Association